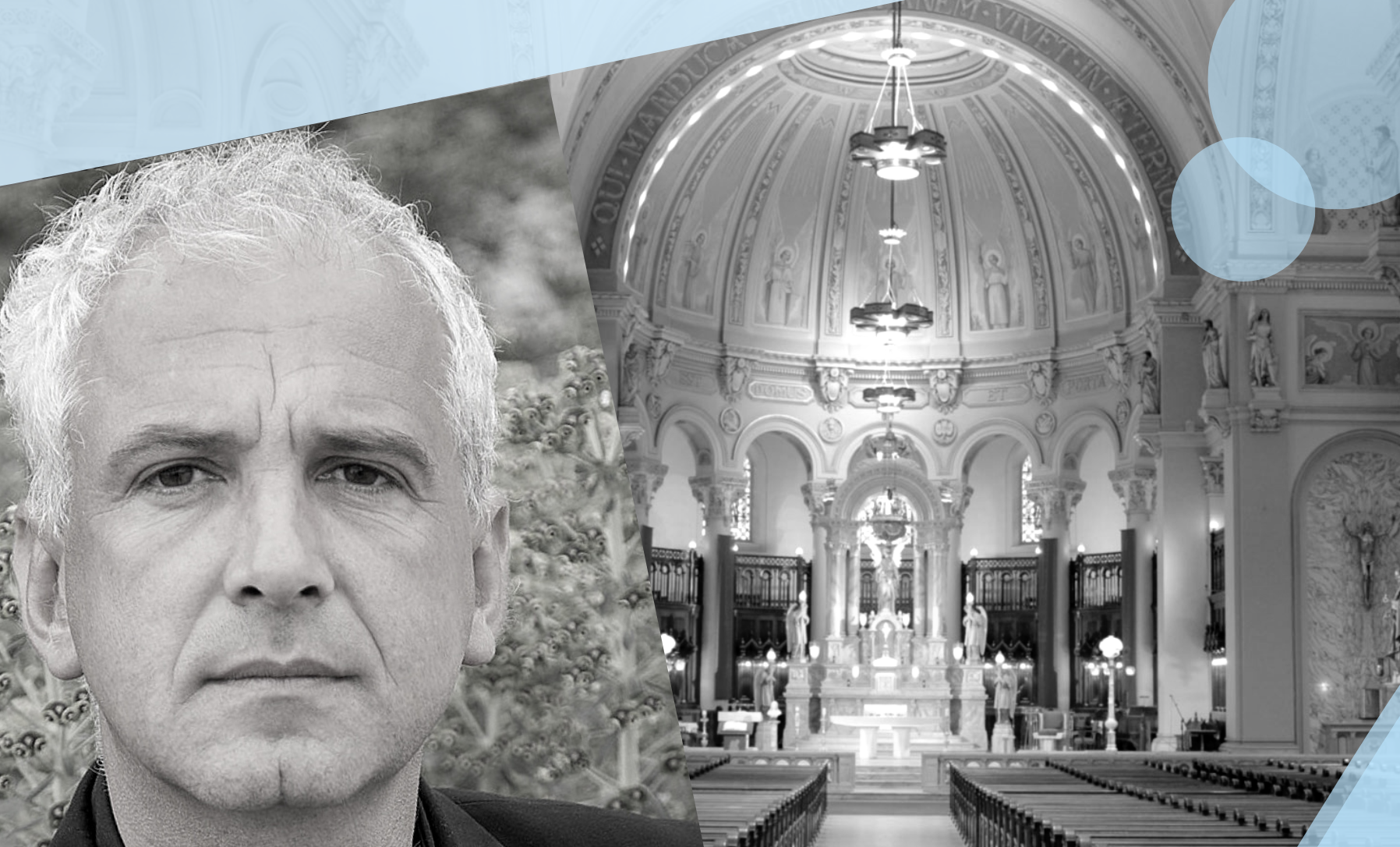 Event details
Sunday | 2 October 2022 to Saturday | 8 October 2022
15:00
On Concerts Lachine's Facebook and on this webpage
Free | $10 Suggested Donation
Don't miss Frédéric Ledroit, monument of the French organ and titular organist of Saint-Pierre d'Angoulême Cathedral. During this concert entitled "The Metaphysical Organ", Frédéric Ledroit will present works by Bach, Widor, Ledroit and an improvisation.
---
This concert is a replay of a concert presented on Sept 25, 2022 at Saints-Anges Church of Lachine
This concert is on Facebook.com/ConcertsLachine and on this webpage.
It includes:
Introduction
Concert
Question period with the artist
This concert is free of charges. Suggested donation $10.  Donate
---
Biography
Frédéric Ledroit is an Officer in the Order of Arts and Letters and Holder of the Great Organs of the Cathedral of Angoulême. He has five first organ prizes from the Conservatoire national de Lyon, the International Competition from UFAM in Paris, from the Conservatoire national supérieur de musique de Lyon. His extensive discography (18 CDs) has received much praise from the press in France and abroad. Composer, vast sound catalog (Éditions musicales Delatour France») of more than 50 Opus, has benefited from several state orders, order in 2016 for the Grand Prix d'Orgue Florentz from the Academy of Fine Arts, and creations in many international festivals. Appointed honorary citizen of the city of Angoulême in the year 2000, he is compared after his CD recording of his mass for a new century to a Duruflé or a Poulenc by the greatest French critics and strangers. In 2012, his Requiem, created at the Madeleine church in Paris, was the subject of a documentary by Marie Viloin for France 2. He is a certified organ teacher at the Angoulême Conservatory. He has recorded for radio and television (France Musique; Europe1; France Inter; TF1; FR2; FR3; Mezzo; RCF; KTO; Radio Notre-Dame…). Today his concert career has enabled him to give several hundred concerts around the world in the biggest international festivals: in France, (Paris, La Madeleine church, Notre-Dame, etc.), Czech Republic (Prague), Italy (Naples, Varenna, Cava de Tirenni, Rome, Palermo); Poland (Oliwa Cathedral…); Netherlands; Spain; Germany (Hilldesheim, Stuttgart, Essen, Saint-Blasien, etc.); United Kingdom (Southampton, Christchurch), Switzerland; Denmark; United States (Baltimore, Washington, Salsbury, Lancaster…); China (Beijing, Tianjin, Nanjing…); etc. The CD which has just been released of his oratorio "The Passion of Christ according to Saint John" is currently meeting with international success and unanimous support in the press. Critics speak of a "monument" of the music. The work was premiered on July 7, 2018 in Ludwigshafen, Germany by the Rhineland Philharmonic Orchestra, the Chamber Choir of Europe and five soloists under the direction of Robert Reimer. Frederic Ledroit had a concert tours in July 2020 in Canada and China in September and October 2020.
---
Program
The metaphysical Organ
Prélude et Fugue en mi bémol Majeur BWV 552 

BACH, Jean-Sébastien
(1685 — 1750)

Odyssée, opus 61
II – Gaïa
V – LUCA
VI – Humain

LEDROIT, Fréderic
(1968 —     )

Sixième Symphonie, opus 42, no. 1
Allegro
Agagio
Intermezzo
Cantabile
Final

WIDOR, Charles-Marie
(1844— 1937)

Improvisation sur un thème donné
---
---
Thank you to our partners and sponsors
Grants
Season sponsors gold
Season sponsors silver
Season sponsors bronze
Concert sponsors