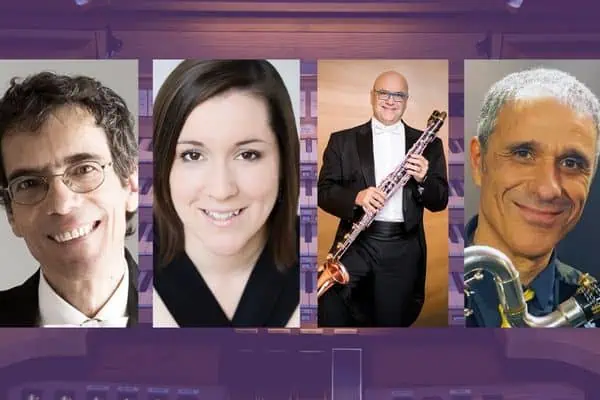 Event details
Sunday | 19 March 2023
11:00
L'Entrepôt: 2901, boul. Saint-Joseph, Lachine, QC H8S 4B7
5$ adultes | Gratuits pour enfants
A Ukrainian pianist and graduate of the Rimsky-Korsakov Conservatory in St. Petersburg. Laureate of several international competitions, she performs works by Schubert and Liszt.
---
Biography
Olga Kudriakova is a Ukrainian pianist, a laureate of several international competitions a graduate of the St. Petersburg Rimsky-Korsakov Conservatory, as well as a postgraduate student at Moscow's Tchaikovsky Conservatory. Olga has taught piano at the famed Moscow Gnessins School of Music and is a co-founder of the Ars Nova School of Arts in addition to teaching at the Letovo International School.
Olga Kudriakova was born and began studying music in Ukraine. In 2004 she graduated from the Music College in Kryvyi Rih (Ukraine). Between 2004 and 2009 she studied at the St. Petersburg Rimsky-Korsakov State Conservatory with the celebrated piano teacher, Galina Fedorova as well as composition with the professor and composer Alexander Mnazakanian. Olga completed her education in 2012 under the tutelage of Professor Vladimir Tropp in postgraduate studies at the Tchaikovsky State Conservatory in Moscow.
Olga Kudriakova is a laureate of several international competitions, including the 1st Prize at the XVII International Music Competition «Hopes, Talents, Masters» in Bulgaria in 2012. In 2015 she won the Grand Prize at the International Piano Competition «ISCHIA» in Italy and the 3rd Prize at the VI International Piano Competition in Memory of Emil Gilels in Ukraine. As a part of Piano Duo with Maxim Shatalkin she was awarded the 1st Prize at the XVII International Music Competition «Pietro Argento» in Italy in 2015 and a year later the 2nd Prize at the VII International Chamber Music Ensemble Competition in Boston, USA.
Olga performs as both a solo pianist and in chamber music. She has given solo concerts in Ukraine, Russia, Germany, Italy, Mongolia and taken part in international festivals as a performer and teacher. Indeed, she has given master classes in Pokrovsk, Yakutia (2018) and Ulaanbaatar, Mongolia (2019). She was a member of the jury of the First Republican Competition of Children and Youth "Music of Permafrost" in Yakutia (2018) and at the First International Festival "Altai Without Borders" in 2019 in Biysk.
Students of Olga Kudriakova have become winners and laureates of Russian and International music competitions. In 2022 a graduate student of Olga Kudriakova entered the bachelor's degree program in piano at the University of Southern California. Olga Kudriakova has also published several articles, most notably "The Crisis of Internal Auditory Images of a Musician-performer" and participated in the All-Russian Scientific Conference "Music Education in the 21st Century" in 2021.
In August 2022 Olga moved to Canada, Montreal in protest against the Russian invasion of the Ukraine. Here, in Montreal, Olga has organized a charity program for the children of Ukrainian refugees "Tune of Childhood". The program helps young musicians continue their musical education interrupted by the war.
---
Program
Impromptus, D.899, opus 90

Impromptu no 1 en ut mineur
(Allegro molto moderato)

Impromptu no 2 en mi bémol majeur (Allegro)

Impromptu no 3 en sol bémol majeur (Andante)

Impromptu no 4 en la bémol majeur (Allegretto)

Franz Schubert
(1797 – 1828)

Sonate en si mineur
Lento assai – Allegro energico – Grandioso
Andante sostenuto
Allegro energico

Franz Liszt
(1811 – 1886)
---
Thank you to our partners and sponsors
Grants
Season sponsors gold
Season sponsors silver
Season sponsors bronze
Concert sponsors