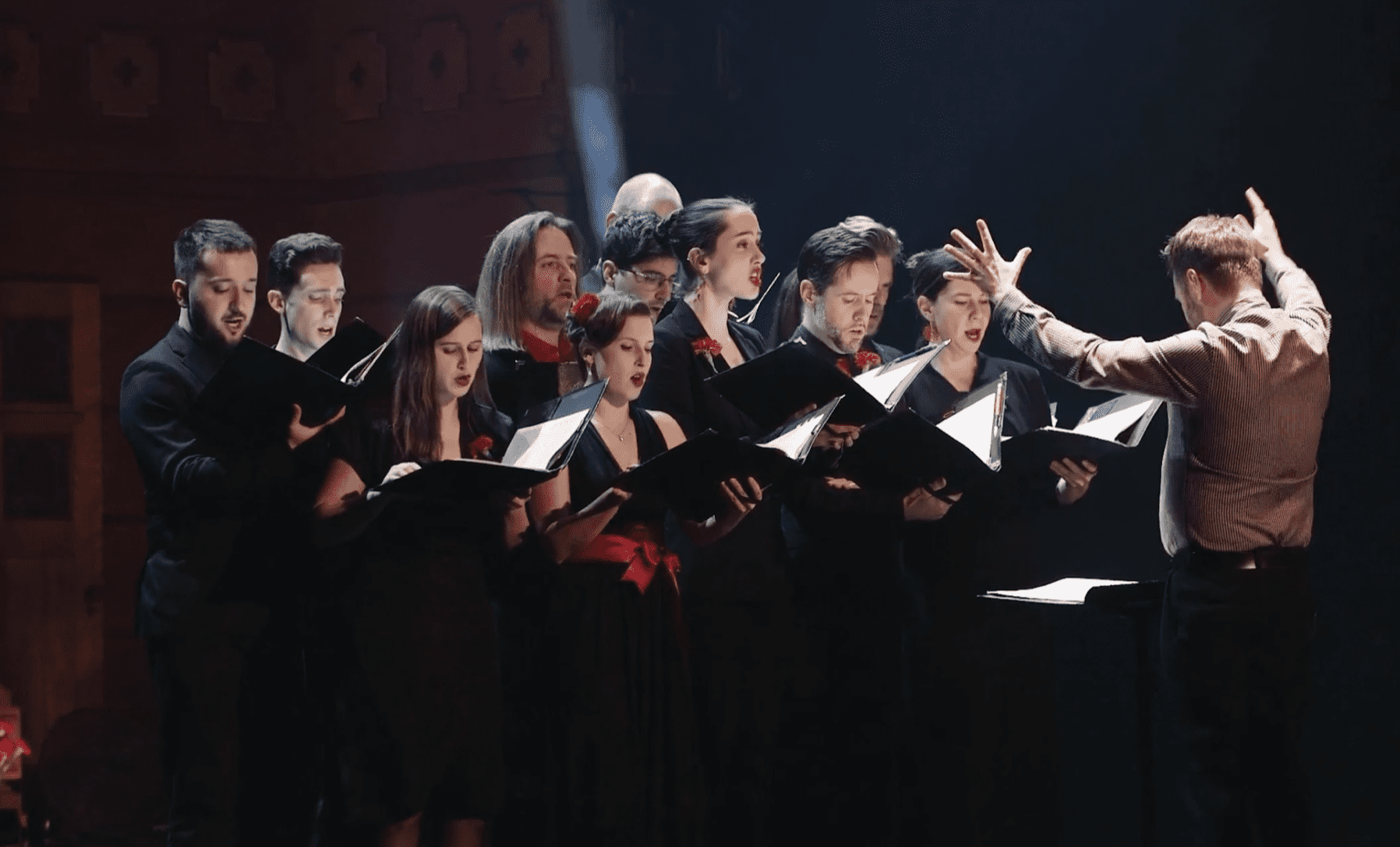 Event details
10 July 2022
19:30
L'Entrepôt 2901 Bd Saint-Joseph Lachine, QC H8S 4B7
Free admission (ticket required) | Suggested donation: 10$
Voces d'Espana, an evening of colour and passion with Les Rugissants, a flamenco guitarist and a dancer. 
This concert is presented in person.
A ticket (free) is required to access the concert
Suggested donation : 10$ – Make a donation 

Tickets available online right now

Tickets also available at the door before each concert (60+ tickets)
Tickets
Program
El vito : 
Traditionnel andalou

arr. Miguel Esteban

Tres canciones de Amor : 
1. Madrigalillo
2. Eco
3. Preludio

Oltra, Manuel
1922 – 2015

Cinco canciones negras : 
1. Canto negro

Montsalvatge, Xavier
1912 – 2002

Cinco canciones españolas/
Set cançons tradicionals : 
1. La filla del marxant
2. Canción de Baile
3. A la habita
4. Margarideta
5. Tararan

Oltra, Manuel
1922 – 2015

Riu Riu Chiu 
Trad. Renaissance tiré du Cacionero de Upsala

Suite de Lorca : 
1. Canción de Jinete
2. El Grito
3. La luna asoma
4. Malaguena

Rautavaara, Einojuhani
1928 – 2016

Romancero Gitano, op 152 : 
1. Balladilla de los tres rios
2. La Guitarra
3. Puñal
4. Procesión
5. Memento
6. Baile
7. Crótalo

Castelnuovo-Tedesco, Mario
1895 – 1968
Biography
LES RUGISSANTS
Jonathan Barriault (guitar)
Marie-Andrée Cloutier (choreographer & flamenco dance)
Founded in 2017 by Xavier Brossard-Ménard, the vocal ensemble Les Rugissants brings together some of the best singers in the Montreal region and offers performances on original themes that manage to interest both neophytes and the most seasoned music lovers, offering a concert experience which stands out.
In May 2017, Les Rugissants performed for the first time at the Classica Festival at Victoria Hall in Westmount in an a cappella project inspired by the letter B. Voces de España, the group's second opus, was born in December 2018 and performed during the 2019 edition of the Classica Festival. This program won the touring prize of the Conseil des arts de Montréal, allowing the presentation of seven concerts during the 2021-2022 season.
Voces de España was also presented in May at the Bourgie Hall of the Montreal Museum of Fine Arts before being produced by Concerts Lachine. In the summer of 2020, Les Rugissants presented ambulatory concerts in public spaces. In December, the ensemble gave a Christmas concert at the Maison de la culture Janine-Sutto and performed with the Orchestre Classique de Montréal in Handel's Messiah, presented at St. Joseph's Oratory.
In February 2021, the ensemble launched its ARCHES series, on architecture and music, which highlights the Atwater Market and the Salon 1861. During the 2021-2022 season, the ensemble will carry out the second phase of its ARCHES project on iconic Montreal buildings. The ensemble's next signature program, (nu.e.s), a contemporary exploration of sexuality through song, premiered in May 2022.