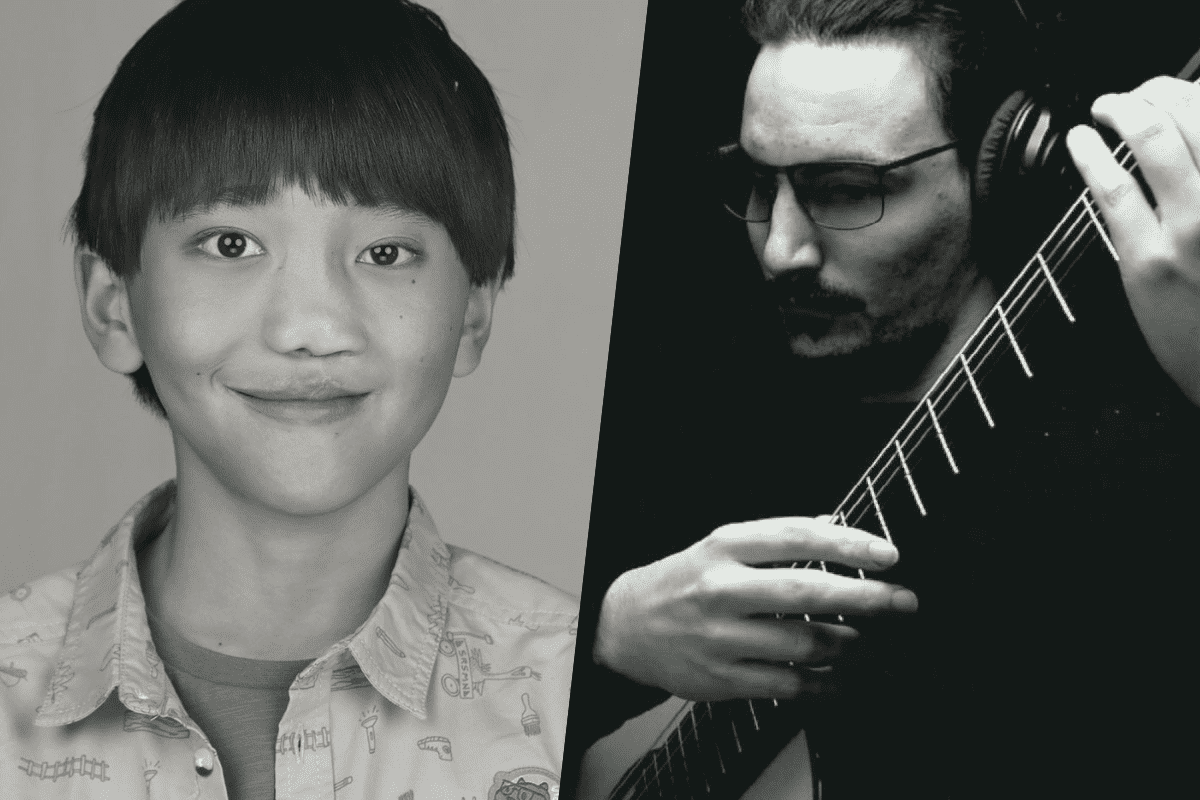 Event details
24 October 2021
11:00
L'Entrepôt Concert Hall - complexe Guy-Descary 2901, Saint-Joseph, Lachine, QC H8S 4B7
$5 | Free for kids under 13
For several years, Concert Lachine has established a wonderful partnership with the Montreal International Classical Guitar Festival and Competition. This festival and this competition have become an essential event in our musical environment. Founded in 2002 by Patrick Kearney, current director, the Festival aims to help young guitarists to express their talent and to develop their skills to the maximum, in addition to making known the extraordinary instrument that is the guitar.
Due to the pandemic, the competition did not take place in 2021. Our partner proposed two formidable up-and-coming guitarists: Félix Lebel and Jesse Shallcross.
This Concert is presented at the Entrepôt Concert Hall
Access
-Tickets can be bought at the concert hall 30 minutes before the concert
-Show your vaccine passport when you arrive, required for access to the concert (13 years old and older)
-Areas have been setup to comply with current social distancing rules
-Staff and volunteers will ensure compliance with the rules
For a pleasant and safe experience for all, please: 
-Arrive 15-30 minutes before the time of the concert
-Follow the instructions of staff and volunteers during your visit
-Wear a mask (for 10 yr-old and older)
-Respect distancing and respiratory etiquette
-Avoid coming if you are experiencing any symptoms of COVID-19
Because of the COVID-19, only fruit juices will be served.
---
Biographies
Félix Lebel, Guitarist
Félix was selected as a participant for the 2021 edition of the "La Relève Société de Guitare de Montréal" competition of the Festival and the Montreal classical guitar competition.
Jesse Shallcross, Guitarist
Jesse Shallcross is a passionate and committed musician. Native Montrealer, his musical interests are cultivated early on by Vanier College and Concordia University, while his technical abilities and performance practice are refined by the likes of Patrick Kearney and Tariq Harb. The final year of his Bachelor's degree took him to Japan, where he had the chance to study under Yasuji Ohagi. In 2018, Jesse received the Phil Cohen Music Award for his contributions to new music. Having returned to his native Canada, he completed his Master's degree in Classical Guitar Performance under Jeffrey McFadden at the University of Toronto. He is currently a freelance guitarist and composer, always pursuing new projects to challenge himself and further develop his musicianship.
---
Programme
Félix Lebel, guitarist
*** Félix's program will be announced on stage ***
Jesse Shallcross, guitarist
Campanas del Alba (1963)                            

EDUARDO SAINZ DE LA MAZA
(1903-1982)

Études 1,6,8 

GIULO REGONDI
(1822-1872)

Suite 2 (2016)

JAMES MCGUIRE

La Categral (1921)

AGUSTIN BARRIOS
(1885-1944)

Farewell (1993)

SERGIO ASSAD
(1952-    )
---
Thank you to all our sponsors
Public partners
Season sponsors – Gold
Season sponsors – Silver
Season sponsors – Bronze
Concerts sponsors