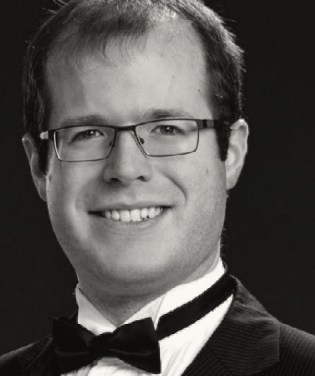 Event details
Sunday | 6 March 2022 to Saturday | 12 March 2022
15:00
On Concert Lachine's Facebook and on this page
Free Admission | Suggestion Donation: $10
Jocelyn Lafond, organist at the Cathedral of St-Hyacinthe will present work from César Franck.  
This is a replay of a concert held on February 27th, 2022 as Saints-Anges church
The concert is on our Facebook and on this page.
The concert is free of charge. Suggested donation: $ 10. Make a donation
Means of accessing the virtual concert
---
Biography
Jocelyn Lafond was born in Saint-Hyacinthe in 1989. His musical journey, beginning with  piano lessons at the age of six, has progressed in the constant pursuit of ways to  understand and express music in its many forms. A graduate of the Trois-Rivières  Conservatory of Music, Montreal Conservatory of Music and Arts au Carré (Mons Royal  Conservatory of Music) in Belgium, he is the holder of a diploma in organ, piano,  collaborative piano, choral and orchestral conducting, and classical music writing styles.  Also active as a concert artist, arranger, and composer, particularly in the domain of  religious music, he has been titular organist at the Saint-Hyacinthe Cathedral since 2009,  in addition to being the chapel master of the Cathedral and Professor at the Trois Rivières Conservatory of Music (Choir, Music Theory and Collaborative Piano) since  2017. Jocelyn Lafond is presently studying organ with Jonathan Oldengarm (and  formerly with Christian Lane and Hans-Ola Ericsson) at McGill University in the D. Mus.  Performance program. He has also singled himself out in many competitions such as the  Canada Music Competition, the Lynnwood-Farnam Competition, and the Quebec Organ  Competition, in which he won first prizes. He is also recipient of the 2019 Sir Ernest  MacMillan Foundation Prize.
---
Programme
CÉSAR FRANCK (1822 – 1890)
7 pièces en ut majeur et ut mineur (tirées de l'Organiste)
1. Poco allegretto
2. Andantino
3. Poco lento
4. Maestoso
5. Poco lento
6. Poco allegro – Amen
7. Offertoire
Prière (tirée des Six Pièces) 
7 Pièces en la bémol majeur et sol dièse mineur (tirées de L'Organiste)
1. Poco maestoso
2. Allegretto amabile
3. Andantino
4. Andantino
5. Lento
6. (sans indication)
7. Sortie
 Choral no 1 en mi majeur
---
Thank you to all our sponsors
Public partners
Season sponsors – Gold
Season sponsors – Silver
Season sponsors – Bronze
Concerts sponsors