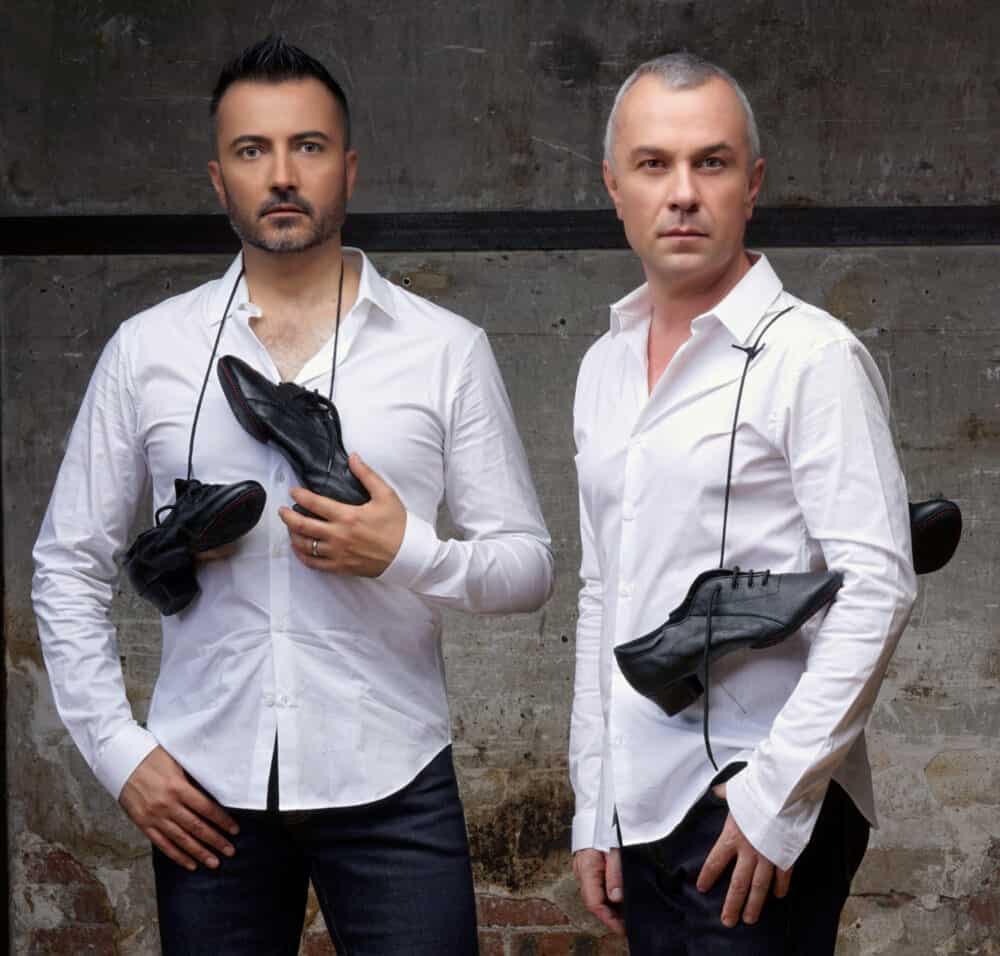 Event details
31 July 2022
15:00
Eglise Saints-Anges de Lachine 1400, Boul. St-Joseph Lachine (Qc) H8S 2M8
Entrée libre | Don suggéré 10$
Come and hear Olivier Vernet & Cédric Meckler, renowned French duettists in works for four hands by Bach, Litaize and including the famous Sorcerer's Apprentice by Dukas and Bolero by Ravel.
*******
Concerts Lachine regrets to inform you that our concert "Orgue quatre mains" with Olivier Vernet & Cédric Meckler on Sunday, July 31st has been postponed to a later date. 
We made this difficult decision to postpone, due to one of the artists set to perform having tested positive for COVID-19. 
We will keep you updated on the situation, as we set a new date for the concert, and a new ticket release date. 
We apologize for the inconvenience, and we thank you for your understanding.    
*******
---
This concert is presented in person, at the Saints-Anges de Lachine church. 
Details
The size of the church allows social distancing

No tickets required
Biography
The Duo Vernet-Meckler was formed in 2006, when Olivier Vernet wanted to explore the organ pieces too rarely played in their authentic four-hand versions, or the great transcriptions for this formation. This impulse quickly materialized in several recordings hailed by enthusiastic critics in musical magazines such as Classica, Diapason, Pianiste, PianoNews, The American Organist, etc. : the complete Mozart, the complete Mendelssohn with the transcription of "A Midsummer Night's Dream" by the author, the recital for the inauguration of the organ of the Cathedral of Tulle, the Joseph Haydn program on the organ of Mougins, the complete organ works of Niels Gade, the "Pasión" around Hispanic dance, the "Concertos à 8 mains" in world premiere including the two concertos for piano and orchestra by Johannes Brahms in transcriptions for the unpublished configuration of 4-handed organ and 4-handed piano as well as pieces specially written for 4-handed organ on the Cavaillé-Coll organ in Lunel and then on the Merklin organ in Commentry. Also recorded are "BACH(s)", dedicated to the Bach dynasty and including many unpublished works, "Le Rameau d'Olivier" devoted to transcriptions by the duo of works by Jean-Philippe Rameau on the historic organ of Saint -Maximin-la-Sainte-Baume and the "Sorcerer's Apprentice" dedicated to French symphonic music on the great organ of Monaco Cathedral. All of these four-handed recordings are regularly broadcast on the airwaves, in France and abroad (France Musique, Europe 1, France Inter, Radio Classique, RCF, RTBF, RAI, American Public Media, etc.). In addition to an important concert activity which has taken them, among other places, to France, Russia, Belgium, Switzerland and Spain, the duo devotes a large part of its activity to the research and development of the repertoire for four-handed organ, by collecting old scores – often unpublished manuscripts – and by soliciting numerous current composers who dedicate works to him.
---
Program
CHACONNE DE LA PARTITA POR VIOLON SEUL BWV1004

Version pour orgue à 4 mains.
D'après la transcription pour piano à 4 mains de Carl Reinecke (1824-1910)
et des accompagnements de piano de Robert Schumann (1810-1856)
et de Felix Mendelssohn (1809-1847)

Jean-Sébastien Bach
(1685-1750)

L'APPRENTI SORCIER (poème symphonique)

Paul Dukas
(1865-1935)

SONATE À DEUX

Gaston Litaize
(1909-1991)

BOLÉRO

Maurice Ravel
(1875-1937)
---
Thank you to all our sponsors
PUBLIC PARTNERS
SEASON SPONSORS – GOLD
SEASON SPONSORS – SILVER
SEASON SPONSORS – BRONZE 
CONCERT SPONSORS