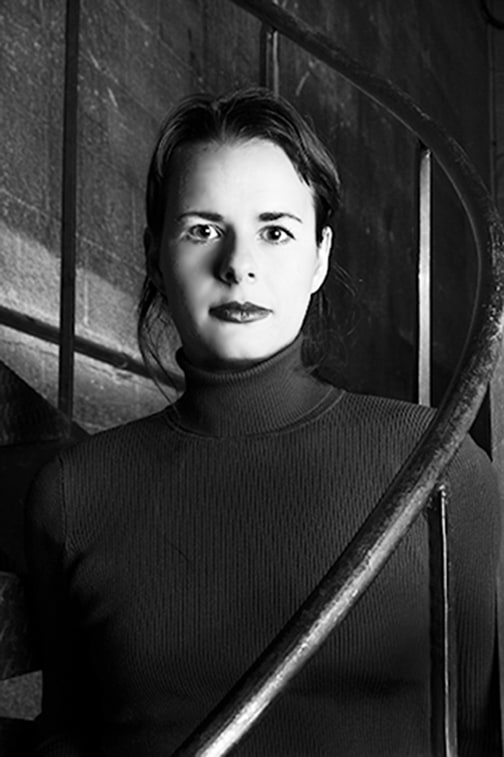 Event details
Sunday | 7 November 2021 to Saturday | 13 November 2021
15:00
On Concerts Lachine's Facebook page and on this website
Free Admission | $10 Suggested Donation
Laurence Jobidon, organist,  will present work from Duruflé, Dupré et Jobidon.
This is a replay of a concert held on October 31st, 2021 as Saints-Anges church
The concert is on our Facebook and on this page.
It includes:
-Introductory talk
-Concert
-Discussion with the artist
The concert is free of charge. Suggested donation: $ 10. Make a donation
Means of accessing the virtual concert
---
Laurence Jobidon, organist and composer
Canadian composer and organist, Laurence Jobidon has written for a variety of ensembles,  notably chamber, solo, vocal and orchestral music. Hailed for her inventiveness (Jeu), powerful  lyricism (Avant-Scène Opéra) and for the richness of her language (Folia Organologica, Poland),  her works have been performed in North America and Europe in venues such as Opéra de  Montréal, the Canadian International Organ Competition festival (CIOC), the International  Review of Composers (Serbia) and the Société de musique contemporaine du Québec (SMCQ). She collaborates regularly with musicians and ensembles involved in contemporary music, with recent performances by Ensemble Musique 3 Femmes (Suzanne Rigden, Kristin Hoff, Jennifer Szeto), Choros Woodwind Quintet, the Graham Sommer trio (Amy Hillis, violin, Chloé  Dominguez, cello & Meagan Milatz, piano), Jacqueline Woodley (soprano), Vivien Shotwell  (mezzo), Charlotte Gagnon (mezzo), Maja Smilianic Radic (organ), Raphaël Ashby (organ),  Louis Brouillette (organ), Myriam Genest-Denis (flute) and Adrianne Munden-Dixon (violin).  Her "Le harfang et le loup" for string orchestra, will be performed in November by Les Violons  du Roy (under Nicolas Ellis) in Quebec City and Montreal.
Laureate and finalist of many  composition prizes (Graham Sommer, Prix 3 Femmes – Mécénat Musica with librettist Pascale  St-Onge, New Generation Orchestra), Laurence studied at the Conservatoire de musique de  Québec, where she illustrated herself notably by winning the Teachers' Scholarship, awarded to  the most promising advanced student. Since 2014, she has benefited from the guidance of  renowned Canadian composer Andrew P. MacDonald in her compositional journey. Other  teachers have notably included Danny Belisle and Pamela Gill Eby at the organ. Although  composition has gradually become the main focus of her musical activities, Laurence still performs as an organist in concerts around Quebec (Montreal, Longueuil, Quebec City, Sherbrooke, Victoriaville, Cap-de-la-Madeleine, etc.). She illustrated herself in organ  performance in multiple competitions (finalist at Claude-Lavoie organ competition in 2014; 1st  prize and scholarship winner at the nationals of the Canadian Music Competition at multiple  occasions, etc.). Laurence is an associate composer at the Canadian League of Composers and at  the Canadian Music Centre.
Program
Cortège et litanies opus 19, no 2
MARCEL DUPRÉ
(1886-1971)
Hymne au soleil  
(oeuvre en travail)
LAURENCE JOBIDON
(1992-   )
Réconciliation
LAURENCE JOBIDON
(1992 –   )
Suite opus 5
-Prélude
-Sarabande
-Toccate
MAURICE DURUFLÉ
(1902-1986)
Prélude & fugue sur le nom d'Alain
MAURICE DURUFLÉ
(1902-1986)
Thank you to all our sponsors
Public partners
Season sponsors – Gold
Season sponsors – Silver
Season sponsors – Bronze
Concerts sponsors